What If You Could…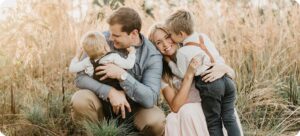 Contribute to your family, working from anywhere you want (car line, Starbucks, your home).
Change lives daily as you serve families who are struggling.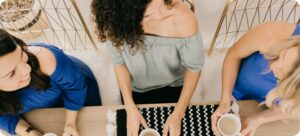 Control your schedule without limits all while growing yourself and your business.
I WANT IN
This doesn't have to be a dream. Make this your reality with our complete baby and toddler sleep certification here at The Cradle Coach Academy. We are dedicated professionals offering comprehensive training and education from an accredited institution that clients trust.
I'M READY
What's inside the program, you ask?
Our Baby and Toddler Sleep Certification at The Cradle Coach Academy is an online program that combines self-paced modules and one-on-one business launch sessions in order for you to become an accredited sleep consultant.
This four month interactive program, with over 200+ hours of training content, mentorship, and volunteer experience hours, will give you everything you need to be an exceptional pediatric sleep consultant. Class content is delivered over a 45-60 minute presentation, and includes quizzes, homework assignments, and downloadable resources.
There are three main components required to obtain certification:
Sounds Great! So How Much Does the Program Cost?
TCCA Sleep Consultant Certification Program was created to be affordable, accessible, and attainable. 
Because we know you have a true passion for helping sleepless families, we didn't want the cost of tuition to hold you back from your dream of being a successful, fulfilled, amazing certified baby and toddler sleep consultant. That's why we offer payment plan options. This gives you the opportunity to complete your certification and start working with clients as you pay off the tuition! 
You will not be charged any additional fees once you become certified through The Cradle Coach Academy. With lifetime access to the course materials, you get all the latest updates and research to stay up to date.
Full Tuition Payment
Savings of 10%
Normally $3,300
6 Monthly Payments
for 6 months
total cost $3,150
12 Monthly Payments
for 12 months
total cost $3,300
Ready to Get Started?
Perfect, we're ready to have you!!
We only want you to be a part of our program if:
You are passionate about serving others and know this is what you were made to do!
You have an entrepreneurial spirit and aren't afraid to work hard.
You learn best with a collaborative group and responsive instructor
You are teachable and willing to learn! 
Once you can say yes to all that, getting started is easy!
Purchase the payment plan options that best suits your needs and let's get started.You will be sent the course list and business launch workbook that goes along with the component three business section in the course.
Once you've made the purchase, you will be asked to fill out a questionnaire to get to know you a bit more and schedule a call with our lead instructor. We want to help you reach your goals!
That's it! You can jump right into the course and get started learning how to give your future clients the best sleep possible.

Purchase the Certification
Purchase the certification program by paying in full or by one of our payment plan options.

Schedule a Welcome Call
Schedule a welcome call with our lead instructor to get to know you more and help you get started reaching your goals.
Get Started!
Start your certification immediately and join our private Facebook group of other students and graduates!
I'm Ready!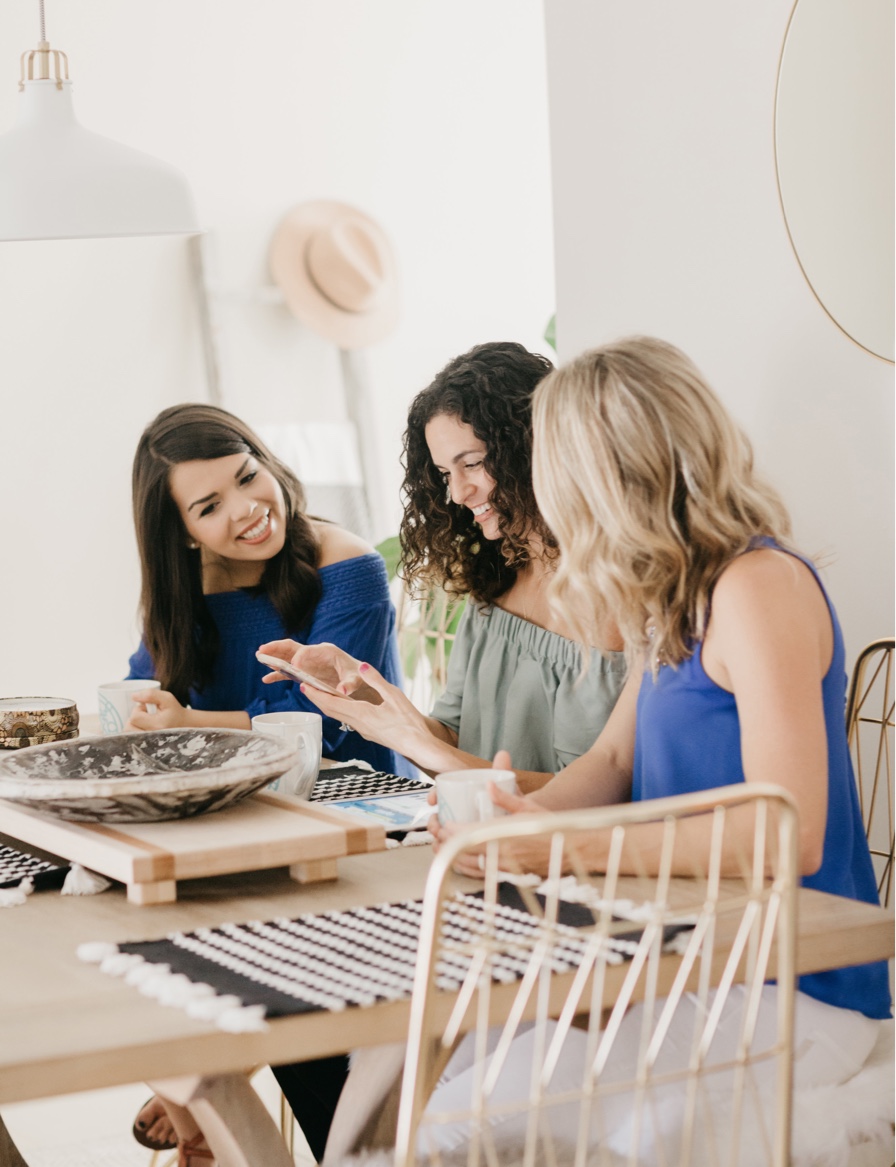 Already a Certified Sleep Coach?
Take your business to the next level by joining our membership community! You'll get access into our continued education course library, monthly expert workshops, have the opportunity to join in on our live quarterly calls, be added into a community of like-minded professionals in our private facebook community group, and learn how to grow your business!
You will be part of a community of sleep consultants that believe in supporting families and give them the sleep they need! A community that supports each other to look at sleep in a deeper, natural way. A community of coaches from a variety of backgrounds, allowing us to learn from each other.
If you are ready to take your sleep consulting business to the NEXT LEVEL, this membership is what you need!

Frequently Asked Questions
Being a Sleep Consultant has easily been one of the most rewarding experiences of my life. After I experienced the life change of going through the process myself with my first child, I knew that a sleeping baby can literally change your entire experience as a parent. It sets the tone for your family, and brings so much peace to your home.
I love that I get to help parents experience this for the first time, and I love witnessing them getting back in control of their lives. My favorite types of emails are the ones telling me that mom and dad went on a date for the first time in months. Or that they are actually spending the whole evening together after the little ones are sound asleep by 7pm!
Becoming a Sleep Consultant is also so rewarding because I can do it all from the comfort of my home, and still help support our family. I love that I can impact and make a difference in others lives, while still being present and available with my family. Ultimately, doing this changes lives, and more than the convenience or financial benefit, that makes it all worth it to me. I am so grateful that I can be apart of bringing life, joy, and SLEEP into more homes.
With three kids under the age of three I NEVER imagined that it would be possible to have a "job" and still be a stay at home mom. A job where I could pursue my passions, contribute to our family finances, and where I did not need to sacrifice my role raising our children. Being a sleep consultant is THAT job.
I get to talk with other Moms and Dads about their little ones and help them to gain the great nights sleep their babies — and they — so desperately need, I make a little extra money to contribute to our family, and I don't have to compromise being a stay-at-home Mom. The sleep deprived start of life with a new baby is SO hard, but it doesn't have to last forever.
Just like learning to sit, stand, walk and talk, babies learn to be great sleepers. I love helping parents gain the knowledge and confidence to teach their littles to be great sleepers.
When I first became a sleep consultant, I was still working from home part time while also being a full time Mom, at home, with my then 7 month old daughter. I became a sleep consultant so I could bring others the same happiness, routine, and sleep that I gained when I sleep trained my daughter.  It turned in to so much more than that.
Not only was I able to literally change people's lives (sometimes even saving their marriage!), I was also able to contribute financially to all of the "extras" I wanted for my family. (That was just the cherry on top!) 
Outside of raising my own children, I have never felt so fulfilled as I am when I get an email from a client I've worked with telling me about their child's sleeping successes and the personal benefit they've received from it: their postpartum depression has gone away, they are able to spend quality time with their spouses, their child is happier and healthier than they've ever seen them – the list goes on. I am so incredibly grateful for this opportunity and for what I get to do on a daily basis.
Enroll in the Program Now
COMBAT YOUR FEAR OF FAILURE AND START DOING SOMETHING THAT YOU LOVE…ONCE AND FOR ALL!
LET'S DO THIS